Discover our 5 lines of service
DRAKKAR Logistics is a top outsourcer and partner of choice that strives for nothing less than operational excellence in working with you.
Learn more about DRAKKAR Logistics!
Our logistics outsourcing services

"The line between disorder and order lies in logistics" – Sun Tzu (544-496 BC)
Regardless of the industry in which you work, logistics is likely at the heart of your success. At DRAKKAR Logistics, we have made it our reason for being. Through our logistics outsourcing activities (3PL), we take your operations to the next level of excellence!
Whether it is to outsource your fleet management, dock management, freight management, B2B or B2C fulfillment management, DRAKKAR Logistics has a solution tailored to your needs. At your site or within our own facilities, we ensure that your objectives are met, and your processes are optimized.  
Whether it is to outsource the management of your fleet, dock, freight, B2B or B2C fulfillment,
How do you combine world-class service with effective logistics cost management? Our team has developed a structured partnership approach that allows us to combine our offer with industry best practices to enhance your logistics performance.  Technology, multidisciplinary teams, operational discipline and, above all, the pooling of logistics resources are just a few of the factors that have built our reputation.  
DRAKKAR Logistics, your 3PL partner of choice
Fleet management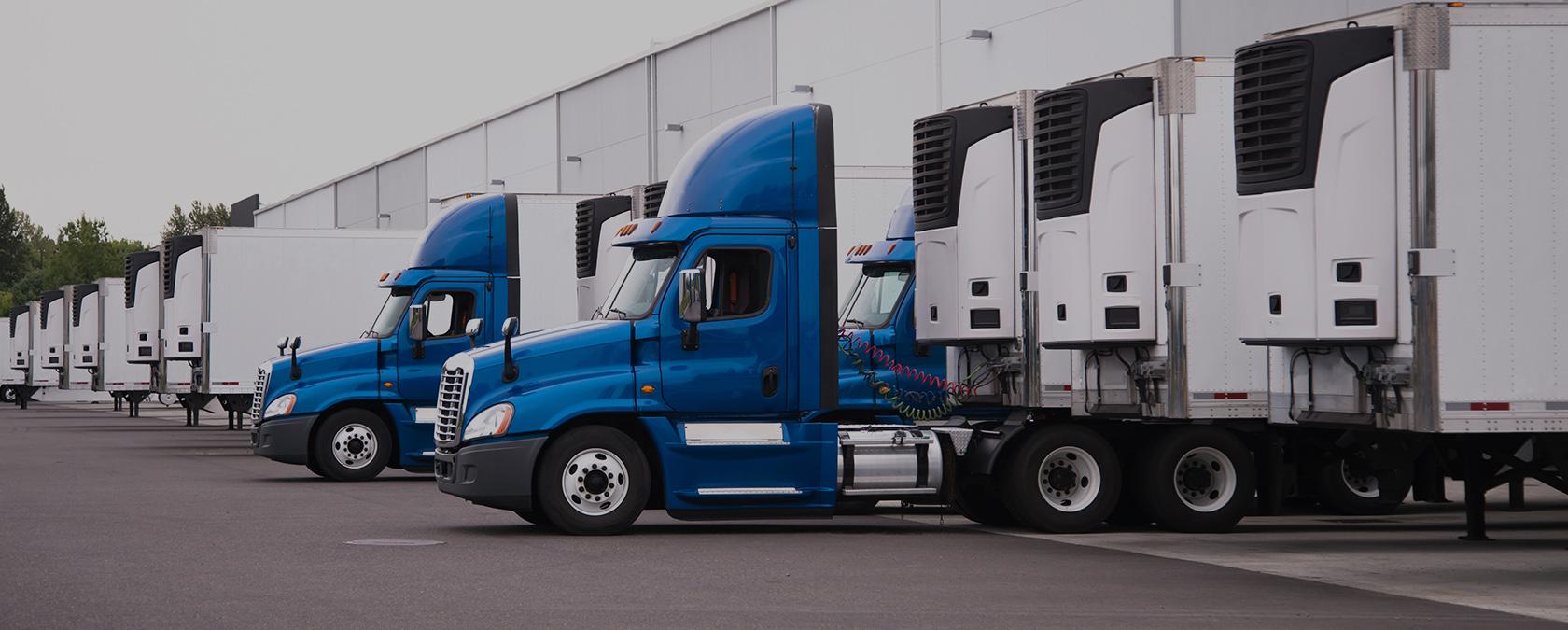 For private fleets, dedicated service and common carriers, DRAKKAR Logistics delivers a range of specialized services and solutions. Our teams of experts can completely or partially manage your operations and fleet compliance and, as an employer, hire, train and manage drivers assigned to that fleet.
Driven by efficiency and performance, our seasoned teams will work tirelessly to optimize the use of your fleet of trucks or even to serve you with our own fleet.
Planning and organizing pick-up and delivery routes 
Recruitment, training and performance management for drivers
Cost optimizing and freight load balancing
Fleet maintenance
Dock management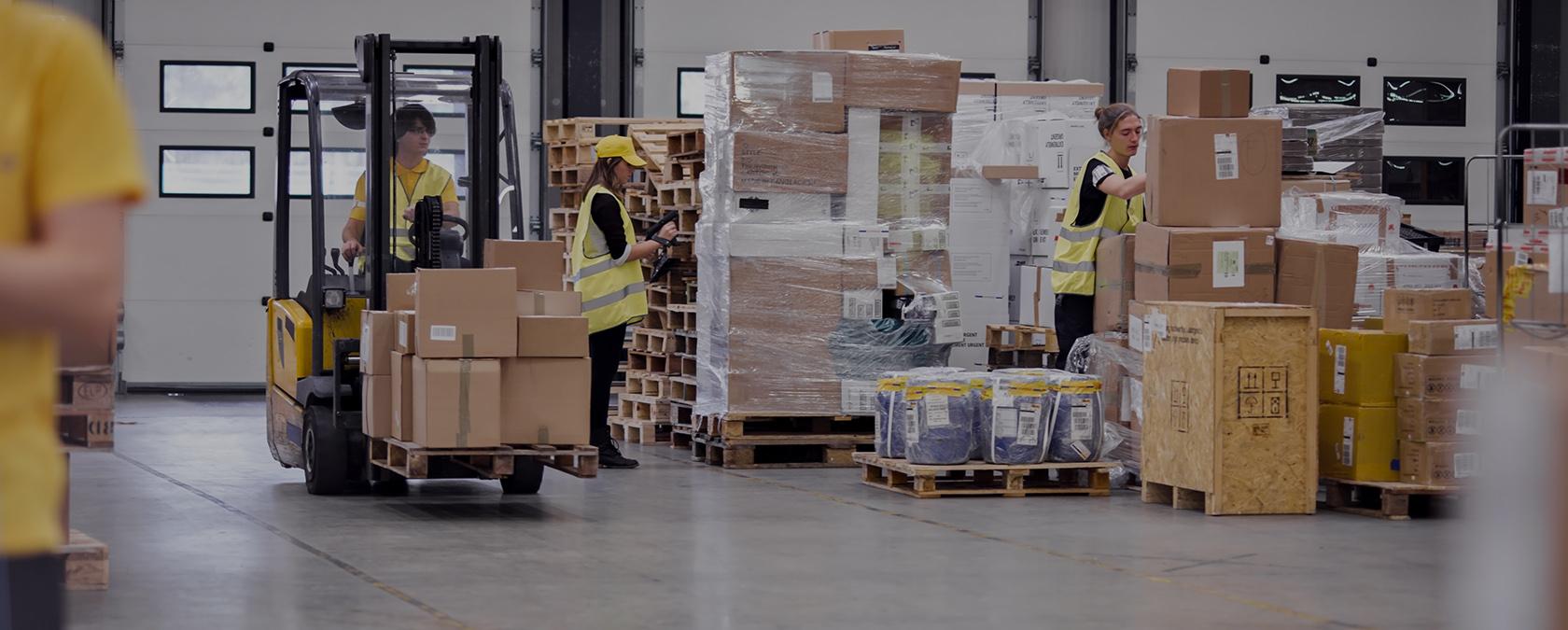 For companies that want to run a high-performance terminal, we can manage your shipping and receiving dock. We use our expertise to put together an outstanding team and introduce best-practice operational processes.
From loading to unloading, reweighing to cubing, optimizing equipment to inspecting trailers, when it comes to delivering performance and quality, our productive employees and seasoned supervisors do whatever it takes.
Managing loading and unloading equipment and vehicles
Managing delivery and dispatch schedules
Reweighing, cubing and quality inspection
Shunting service
Freight management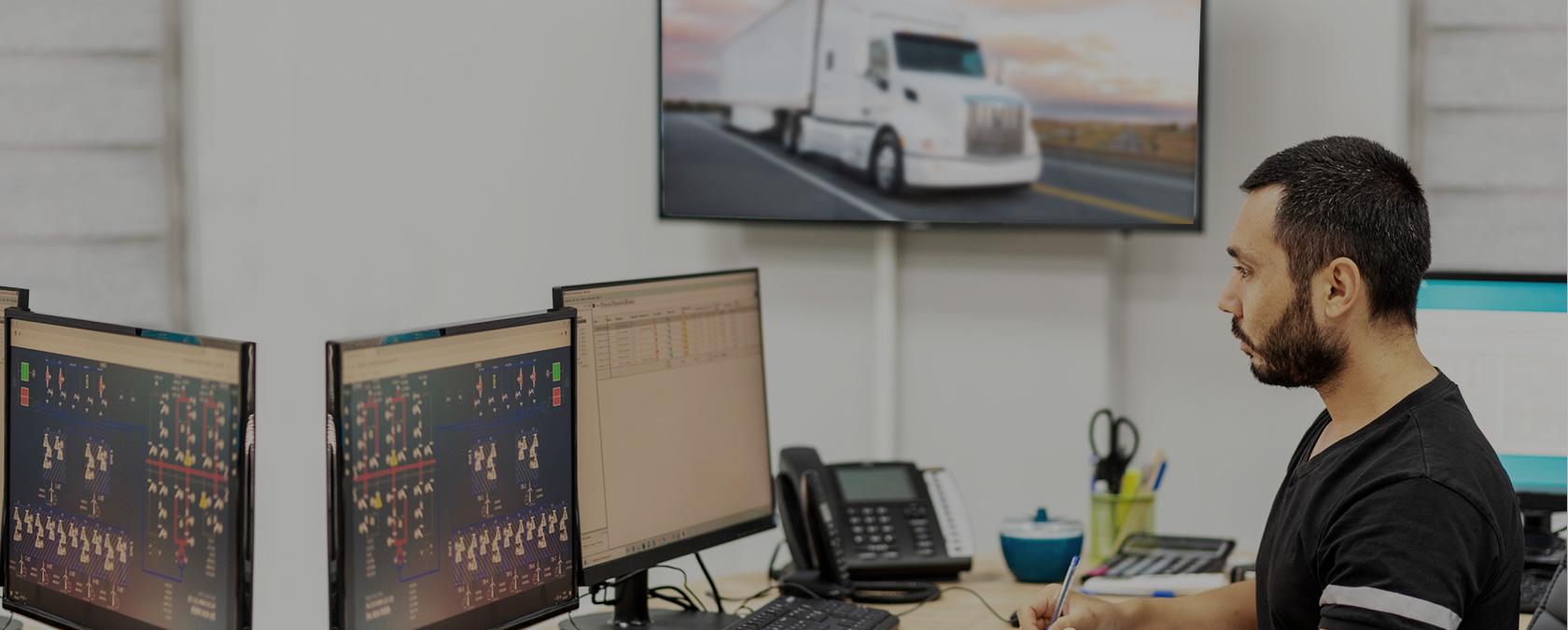 Your company can take advantage of a one-stop shop approach for managing your international, express and road (TL, LTL) shipping service across North America. As certified freight forwarders and experts in Canada/U.S. cross-border transport, our brokerage specialists can support you in any sector of activity, from our offices in Canada and U.S.
Supported by a leading-edge technology platform, we can use our unique approach to evaluate your current method for exports, imports and road transport to institute a rapid, safe and more cost-effective process.
Warehousing solutions complement our freight management services in response to your immediate needs for storage space. Our three (3) warehouses in Montreal and Toronto rapidly move inventory, optimize workflows and reduce your operating costs.
Brokerage for full, partial and oversized loads
Small package brokerage and lost item return
Air and ocean i nternational shipping
Optimization and management of shipping bids
Traffic department outsourcing
Short to medium-term storage
Proximity to clients and railways
De-stuffing, storage, and dispatching of goods worldwide
Real-time management of inventory through a best-in-class WMS solution
Customer web portal for complete  visibility on all your goods
Trinet Transportation's team of logistics specialists, our affiliates, has been providing freight forwarding services since 1998. In collaboration with its clients throughout North America, Trinet works to find solutions that meet their requirements for international freight transportation: identify needs, evaluate their current methods of exports and imports, etc. Through its network of carriers and management system, it builds and deploys a solution that simplifies client operations, saves them money and ultimately increases their efficiency.
Fulfillment management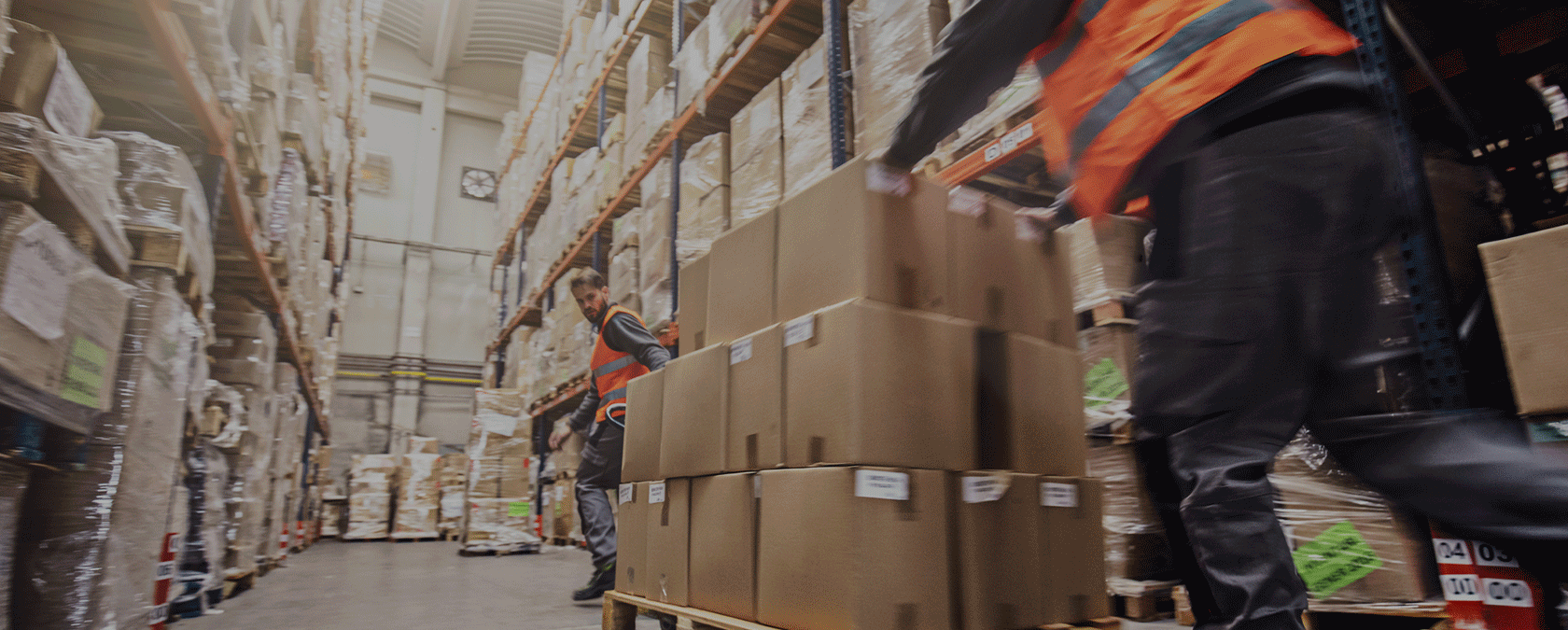 DRAKKAR Logistics can manage your order processing, warehousing and distribution operations. Our approach, which focuses on quality, productivity and mobilizing the labour force daily, will help you achieve substantial operational and customer service gains.
Regardless of your industry or your products, our services are delivered at your operations centre or our own site, with incredible efficiency at a competitive price.
Ecommerce Pick Pack Ship operations 
Kitting, labelling and repacking
Stores fulfillment operations
Integration and compliance to major eCom marketplaces
Operations in your site or in our own fulfillment centers
WIPTEC, our affiliates, is a privately-owned Quebec company founded in 2002, situated in Sherbrooke, Quebec. WIPTEC is a leading expert in the preparation and distribution of orders (pick-pack-ship) in B2B (retail) and B2C (e-commerce) markets. Its modern and technological infrastructure spans a surface of over 600 000 square feet where, over 300 employees work on a daily basis, shipping over 25000 parcels per day.
A leader always in search of innovative solutions, WIPTEC offers companies all over the world, comprehensive, efficient, integrated and highly strategic solutions, from post-production product support to shipping to point-of-sale or residential addresses. Its operations also include assembling activities, kitting, inventory management and process engineering. Owner of its own software technology, LEAD WMS, WIPTEC combines quality, productivity and advanced technology in its numerous fulfillment centers.
Talent management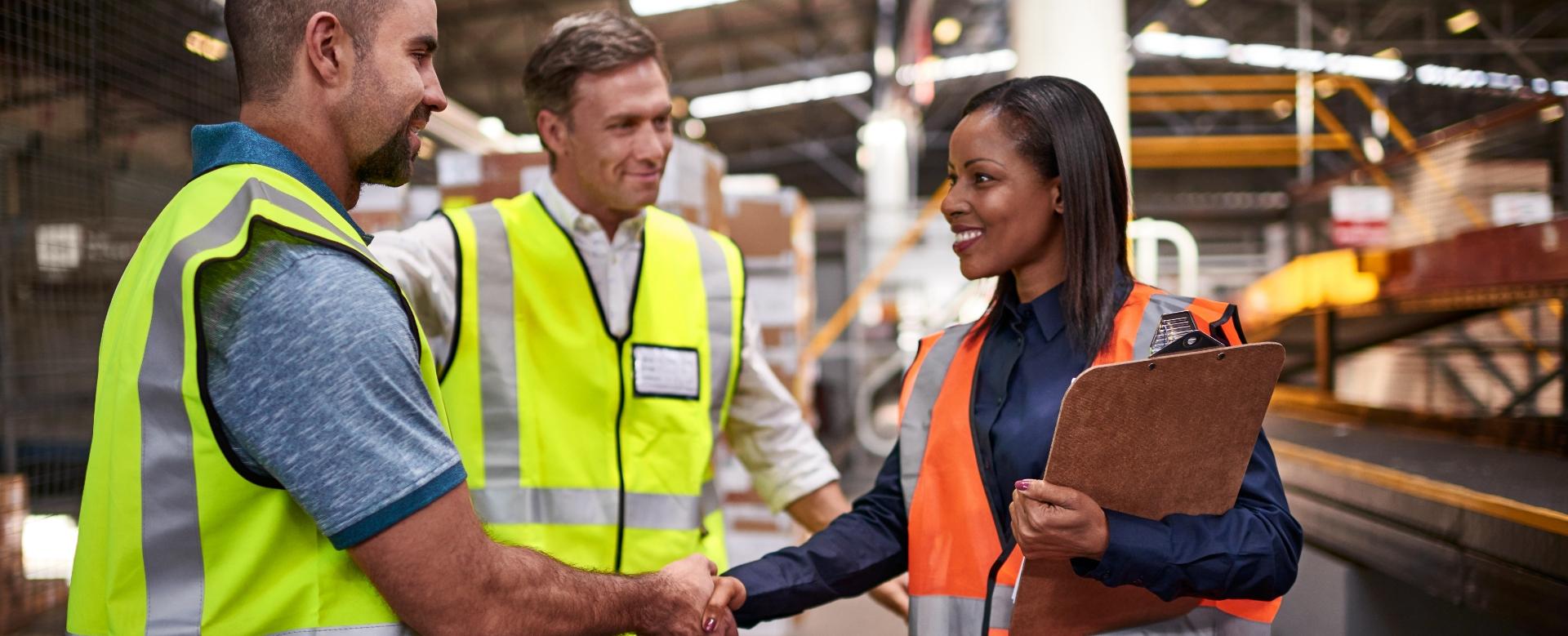 As a 3PL, we strongly believe that our customers have the potential to maximize their operational performance by leveraging our talent management expertise. Through full or partial operational support, our team of talent acquisition specialists connects companies with the best candidates in the logistics and transportation market.
Whether for permanent, temporary or specific needs, our mission is to support you in all your logistics operations. From the integration of talent within your company to health and safety training, we take care of the overall management of your workers so that you can focus your attention on other priorities.
We can support you with the following positions:
Shunters, coordinators and dispatchers
Class 1 and 3 drivers and heavy equipment mechanics
Managers, supervisors and directors